FAQ
Frequently Asked Questions
WHO WE ARE AND WHY ARE WE DIFFERENT?
The firm was founded in March, 2014 by Matt Karnes, noted as one of the first to bring a professional pedigree to the emerging and complex cannabis industry. His tenure includes: Sellside Equity Research (Bear Stearns (JPMorgan), SG Cowen (Cowen), First Union Securities (Wells Fargo), Buyside Equity Analyst (L/S Equity Hedge Fund), Big 4 Public Accounting (PwC, Deloitte), Fortune 50 (Texaco Inc, Chase Bank).  This wide range of experience establishes the firm's unique positioning as a trusted source readily able to connect the dots, read between the lines and ask the difficult and sometimes probing questions. 
WHY IS INVESTING IN CANNABIS SO COMPLEX?
Medical cannabis is legal in 37 states plus DC (18 of which allow for recreational use plus DC) but remains federally illegal. Consequently, each state essentially operates within a closed economy, with added complexities that arise from differing rules and regulations while under the shadows of federal law.  As such, there are restrictions in establishing and maintaining traditional banking relationships and access to capital is limited; stocks and bonds cannot list on major US exchanges.  Some businesses are forced to operate mostly in cash leading to a heightened level of operational risk.  
In addition, there are complexities associated with establishing legal, operational and tax structures. Furthermore, there are added costs of federal prohibition that includes compliance with Section 280E of the IRS code, which disallows plant touching business from deducting normal operating expenses from revenues. 
CANNABIS IS A NEW INDUSTRY THAT REMAINS ILLEGAL– CAN I RELY ON THE FINANCIAL STATEMENTS?
For all intents and purposes, the cannabis Industry began in 2014 when Colorado implemented the nation's first legal recreational use market.  At the time, and for obvious reasons, in house accounting and finance functions lacked expertise.  Also, the larger, better-known auditing firms, remained reluctant to take on audit engagements due to federal illegality. As the industry continues to evolve, the picture has changed and is increasingly clearer, with many of the larger publicly traded MSOs now filing audited financial statements with the Securities and Exchange Commission.   
We provide:
Independent Financial Research and Analysis
Buyside& Sellside Financial Analysis and Due Diligence
Fund Manager and Direct Investment Due Diligence
Valuation Services (companies and licenses)
Cap Intro Advisory 
To learn more, contact us at info@greenwaveadvisors.com
Our clients include:
Institutional Investors

Mutual Funds
Hedge Funds
Private Equity
Venture Capital

Family Offices
High Net Worth Individuals
Investment Banks (Equity Research)
Cannabis License Applicants
Cannabis Start Ups
What Is The Significance Of Our Logo?
Illicit Market – Illicit market declines as more states legalize – denoted by the descending black pattern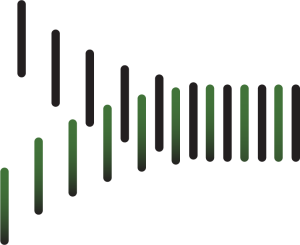 Legal Market – Legal market increases as more states legalize – denoted by the ascending green pattern.