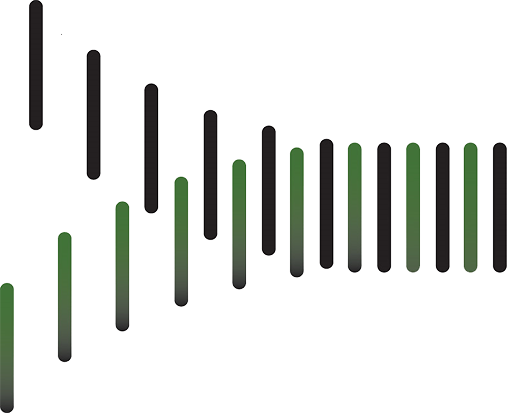 The State of Colorado: Medical Marijuana Cardholders Spend More Per Month During COVID-19 Pandemic

August 5, 2020
This week, the State of Colorado released its medical marijuana cardholder statistics for May and June. The average number of cardholders declined from ~86K in H1:19 to ~82K in H1:20 while the average patient $ spend/month increased to $400 from $313 with a notable uptick in April just as the COVID-19 pandemic began its assault on the economy (the increase in average spend we believe is related to the pandemic). We recognize that not every registered cardholder will make purchases in any given month, in fact some states have revealed active patients at ~70-75%. Accordingly, we believe our estimated average cardholder spend per month could be understated given that the denominator in our calculation is likely lower (revenues/avg # patients).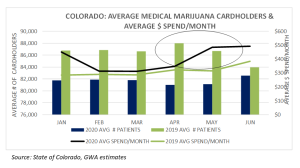 The state's medical marijuana program peaked at ~117K cardholders just before the state implemented its recreational use market (January 2014).  We estimate the state's addressable market at ~ 375K patients (based upon publicly available data for each qualifying condition, i.e. number of residents with cancer, glaucoma etc.).  Clearly, the full potential of this market has not been realized which we believe is largely attributed to the disruption from legalized recreational use (this supports our industry thesis published in our inaugural, The GreenWave Report, 2014).  Consequently, medical only dispensaries continue to experience top line pressures (revenues are about half that of recreational use) and are further burdened with the added costs of prohibition (280E the most significant).
It has been more than 6 years since Colorado introduced the nation's first recreational use market. and in our view, this "experiment" has proven successful.  While the operating results for many "medical only" businesses have generally been disappointing thus far, the imminent end of prohibition will likely facilitate a relatively seemless conversion to recreational use with a "flip of the switch" that provides significantly more revenue potential.  While many risks continue to loom (federal illegality, COVID impact on the economy), we believe that valuations at current levels provide an attractive risk/reward profile for investment consideration.
Copyright © 2020 GreenWave Advisors, LLC All Rights Reserved